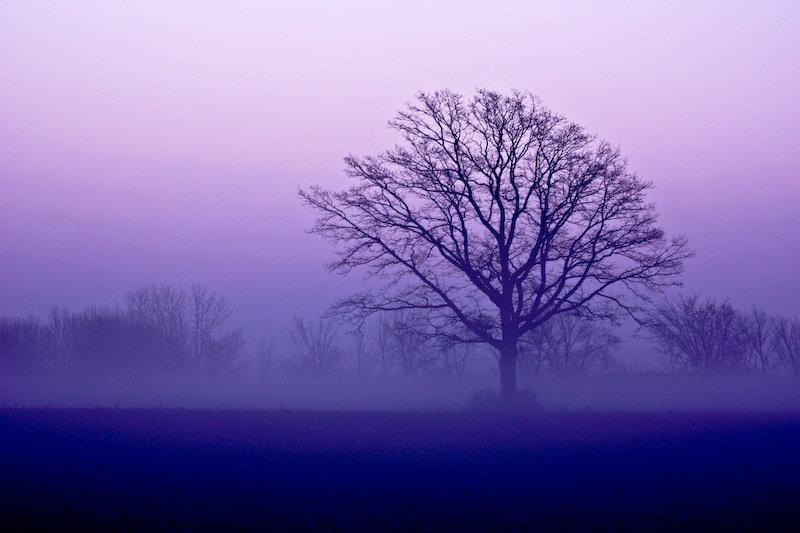 First, thank you to everyone who left a comment on my Etsy giveaway! It didn't matter if you left a complimentary one or not, you were still entered in the contest, but many of you did say very nice things! That was so nice! Thank you!
First of all, if you are anxiously awaiting this entry to see if you won, I'm sorry to tell you that you didn't. It's ok, though, baby, sshhhhhh, there there, it will be ok. I promise this isn't the only photo giveaway that I'll do (In fact, I'll probably do another one in December, 'cause I love you and stuff) and also, you can always save up your pennies and purchase something. And if you're super duper broke and just have to have one of those prints, e-mail me and let's get creative, ok? I'd love to barter, too. Exchange of goods or services, I'm all over it.
So, put on your brave face and let's get to the lucky winners!
I think this is the first time I conducted a scientific cyber-drawing, so I consulted Random.Org. The first one I pulled was from the comments on the Giveaway entry. There were 45, so the winner is comment #29!
Oooh, I won't make you do the counting, the winner was Teralyne, who wrote:
I have been reading your blog for many years and have done the card exchange for a few years also. I have always thought of you as a very talented woman with a strong head on your shoulders. I look up to you, you rock.
So sweet! Again, flattery did NOT win the contest for her! I promise! Teralyne chose the print titled "Fog Tree" which is up there at the top of this entry. Her 12×18 print is already on its way to her via the magic of Fed Ex!
Next up, we go to Facebook, which had quite a few additional comments (although some were mine and some were duplicates). And throwing it through the Random number generator, it appears that #15 is the winner!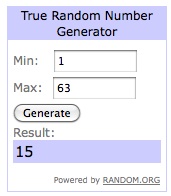 Wait a second, MY comment was the 15th comment. Crap. This contest is RIGGED! Shenanigans! Ok, rolling again.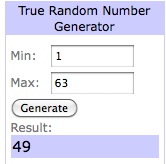 Aha! #49 was Julie, who said "Heart your photos!"  Again not necessary but super duper sweet! Also, I see from her profile that she's a Milwaukee girl, so yay Wisconsin represents!
Julie chose the print "Jellies Part One", which is already on its way to her mantel (and is the photo at the bottom of this entry, although super duper better quality than what I post online of course).(
Thank you so much for playing along! It was so much fun to hear from everyone! Don't be strangers
(hint hint! desperate ploy slow to wear off, it seems)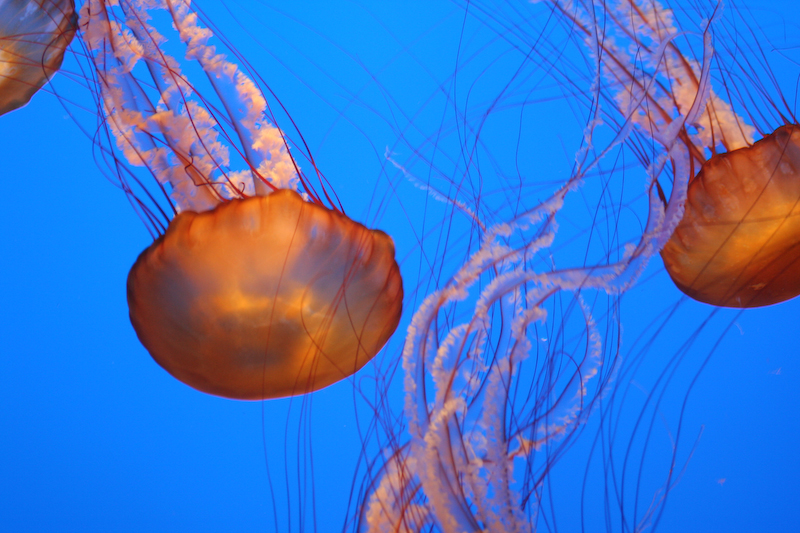 Because I am somewhat functionally disabled (or the cold medication is a LEETLE bit too strong) I balled up the first screen shot of the winner, so it looks a little weird. I promise that no Photoshop trickery was taking place here, because really, let's be honest, I'm just not that good with Photoshop. Never blame on malice what you can chalk up to stupidity: words to live by, folks.
*Pardon the own horn tooting, but I love the jelly photos so much, I actually have this one printed up gangsta style and ginormous in our dining room (although I haven't hung it yet, simply because I can't figure out where it and its mate should go). Eventually, I want to switch out my mismatched Pseudo Apartment Therapy photo collage in the kitchen and do a whole spread of all jellyfish prints, of which I have a bazillion. Suzanna Danna has one of these in her house too, and the photos showing her display make me inordinately happy. I hope she's not bitter that she missed winning another print by ONE COMMENT. Sick burn, sweetie.