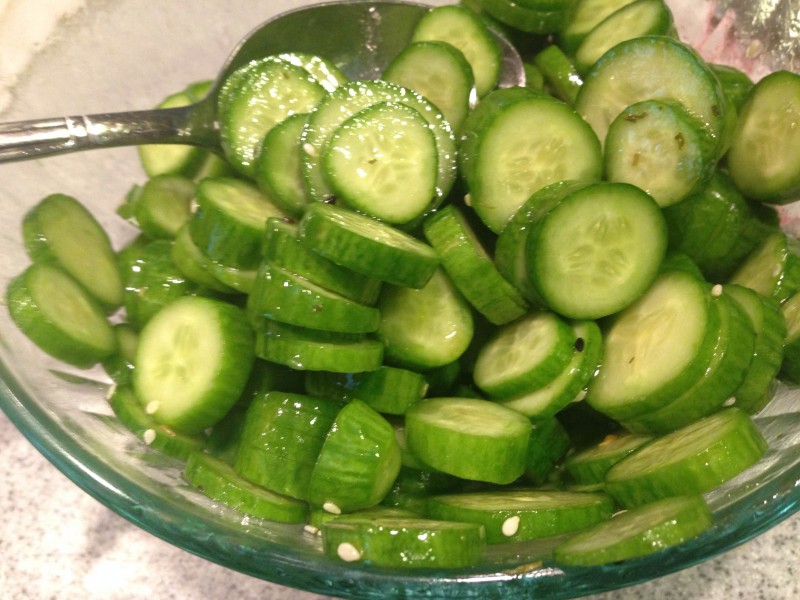 Summer slacker girl is in full swing.  I've been crazy busy with work stuff (and conversely, not very busy), but at the same time trying to really enjoy the summer. We eat totally differently in the summer — particularly in the late summer. We go to the farmer's market a lot. We eat a lot of mushroom-based meals, because our mushroom vendor is amazing at the farmer's market. Last month, Esteban decided that we really needed a Weber grill.
Personally, that's the only kind of grill I ever had growing up, but his was a gas grill family, so gas grill we had for all of these years! And you know what? Charcoal grills are awesome. I'm glad that he deals with all the mucking about with the organic wood charcoal crap, though. Best of both worlds! He gets the fire stuff ready and then I come out with the various grillables, take over and then go back inside with the foods when it's done, and then he takes care of everything else! Perfection.
And with grilling, you want something crispy and cool to go alongside whatever it is you've just grilled. I typically make this super delicious cucumber salad because it comes together in about five minutes and it keeps for several days covered in the fridge. It's one of those things that just tastes good. Sure, it's gluten free. Sure, it's vegan. But you know what? It just tastes like summer. The toasted sesame oil gives it some body and tempers the rice wine vinegar — you need it.
You could use avocado oil if you'd prefer, but I really do think the magic of this salad is all in the sesame oil.
Just do it.