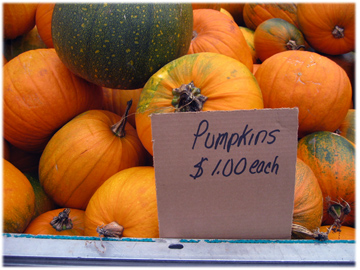 Esteban and I have a Sunday morning ritual that usually involves him making breakfast (the man is a master egg wrangler… his scrambled eggs have an artful consistency that I've never been able to duplicate. My omelets are supreme, but overall, he owns the egg oeuvre), coffee, a newspaper and our collective heckling of the Food Network. Usually, we don't get up early enough to be able to rag on Sandra Lee (which I've renamed "Things You Can Do With Tube Biscuits") and her disgusting tablescapes and also her low hanging breasts, which means that the remainder of the morning lineup takes the brunt of our aggression. Especially since they've reschedule Michael Chiarello, affectionally named "Tool Boy" in the Bix household. Today, it was Ina Garten who took most of my ire. I've already mentioned my conviction that she's in a loveless marriage and turns to a codependent relationship with food in order to get any kind of fulfillment, but after she said that a lemon cake was "good for you" because it used yogurt and vegetable oil instead of butter, I went into a tirade about the fact that it is a cake, not a vegetable, not a Power Bar, a cake and therefore it was not good for you. It might be not awful for you, but don't spin a fucking cake as though it's oat bran. After a beat, I declared that Ina has never once had an orgasm in her life. Esteban accused me of being overly harsh on Ina. After all, in my brain, she's already married to either a philanderer or a closeted gay man who likes the barely 18-year-old set. Now she can't even come? I did grudgingly admit that she looked very nice in the color blue. Esteban called bullshit, considering that Ina was wearing a frumpy denim button down shirt, the kind that should have been abandoned in the last millennium, and I clarified that I complimented the color, not the shirt. This is why I'm destined for corporate upper management.
I probably spend way too much time thinking about the sex lives of the Food TV personalities. For instance, Giada de Laurentis has quiet, missionary position sex and never ever goes down on her partner, despite the fact that she could suck start a Harley with that giant mouth. Bobby Flay is a premature ejaculater and Chiarello can only have an orgasm when his lover is reaching around while wearing a strap-on and taking one for the team. The aforementioned Sandra Lee takes pointers from porn movies and is a screamer (or, to be specific, in my head, she yells "Woop! Woop!"), but really, she's fantasizing about Angelina Jolie and Jennifer Aniston.
I've decided that Alton Brown is into BDSM, based solely upon an aside in an episode of "Good Eats" where he got all dominant on a noodle or something and growled "Get in there, you!" which was all the proof I needed that he's a top and maybe is into bondage scenes, but I also think that he enjoys the occasional switch, too, because he's no unitasker, that one.
Like Giada, Martha Stewart is no fan of the mess generated by procreation, but she can see the usefulness therein and feels that it's inherently a good thing. She's game for decorous traditional sex, no doubt, and might even let you in the back door provided that she's had her advisors check out your financial portfolio. While on paper, sex with Martha hits all of the required points, you won't really be sure if she came or if she just hiccupped, especially because she says "Oh Excuse Me" either time.
Emeril is a grower, not a shower, and is selfish, always finishing first and then rolling over. Plus, he doesn't shower enough, and doesn't really care about the cheesy ball smell when he demands oral.
And there's no doubt that Nigella Lawson is no holds barred. She quotes the Kama Sutra at inappropriate times, like at the dentist. She's done it all, even things you've never heard of and has marathon sessions that result in the sheets torn off the bed and everyone's dehydrated and there may or may not even be resulting injuries. You'd think of any of them, you'd want Nigella, and while she'd be fun for a couple of rounds, it's the road to ruin. She's insatiable and wants a marathon every damn time.
As far as I can tell, if I had to pick one, I'd go with Paula Dean. You can tell she's a wildcat in the sack. She's game for anything, but there aren't a lot of expectations or showmanship. It's just about having fun. And then maybe eating something with a lot of butter and bacon in it.
Of course, it's all just conjecture.