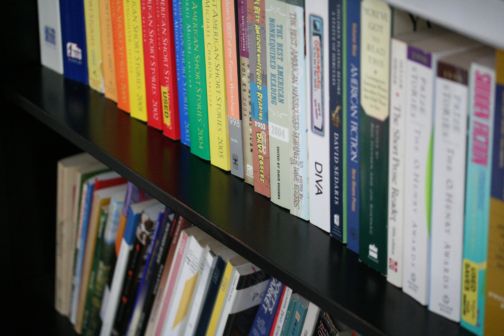 So, I've been working on this project. A writing project. Ever since I went to Writer Camp, I've been little Pollyanna with keeping my internal demons at bay and have trucked through 18K words of new fiction in two months.
Ok, I know Nanowrimo people poop that out before lunch, but for me, that's a huge freaking deal.
You want to know my secret? A freaking Google document. Yes, I know, I preach about SMART goals all the time, but it never occurred to me to apply it against writing, which is such a hippy dippy, scarf and feathers kind of experience that the left brain kind of goes to sleep so as to not scare the muse or some crazy shit. Anyway, one Google spreadsheet and a mapped set of benchmarks later and I'm on a freaking roll. I expect to be looking at a mostly complete first draft of an N word by the end of 2011, amazingly enough.
(And to give you a peek inside my fucked up brain, you should also know that I'm about 5K behind my own schedule right now, so instead of being happy that I've written about 17K more words than I would have during the summer, I'm tsk tsking about how I'm behind fucking schedule. Ok, still progress to be made on the internal demon thing. (Someone smack me.))
I'm also doing a lot of careful reading of fiction novels. I love reading, but I tend to read not as a reader but as a writer. It's possible that my creative writing graduate program broke me or maybe I just need to get my head out of my ass.
However, to that end, I'm starting up the That's My Bix book club again, just in time for Back to School! No need for number 2 pencils or even a book bag (although if you want an excuse to buy those things for yourself, be my guest), we do it all via email discussions.
Last time, we read Liam Callanan's All Saints (brilliant brilliant BRILLIANT book) and this time I have similar high hopes for Susanna Daniel's Stiltsville. She is a first time novelist, a graduate of the writer factory that is Iowa Writer's Workshop and she is also on twitter as @SusannaDaniel surprisingly enough. The book was named one of Amazon's Top 10 debut novels of 2010 and it also earned won the Robert Bingham PEN American award last week. She also debuted at the One Story Debutante Ball this past spring and they published a very cool interview with her. I chose this book because she lives in Wisconsin and then it won the Bingham, so I'm now actually going to do it.
Want in? Simple!
How this book club will work: read the book by Sept 15 and then participate in the discussion on this email list. Simple, right? So, some people like to write long responses and some people just get a lot of enjoyment out of reading those responses and saying "Yes, me too" which is fine as well. There is no pressure, this is supposed to be fun! Leave a comment on this entry and I'll add you to the super secret book club mailing list. You'll need to leave the email address you want to use for the discussion list, but don't worry, I'm the only one who can see your email address and I promise the spam bots can't get at it.
Also, there are already 20 or so participants signed up from previous book club participants and also, I mentioned it on Twitter and Facebook, so the number of comments on this post are not indicative of the number of participants.