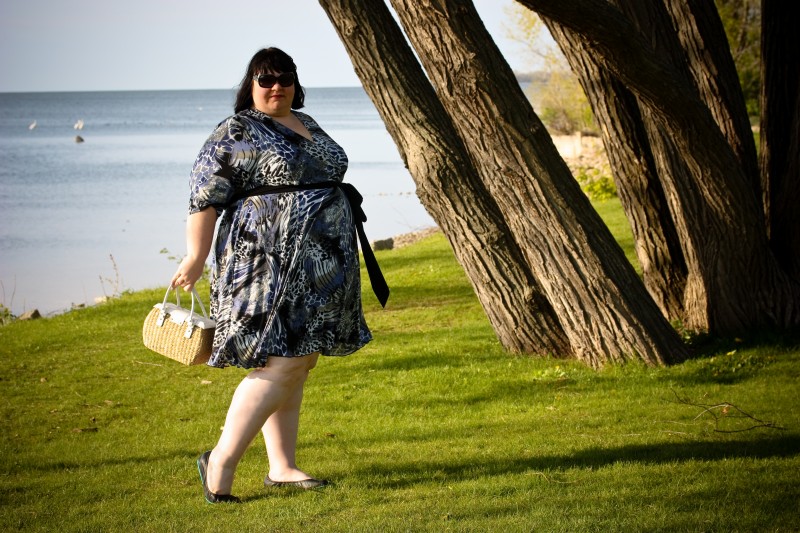 This past Weetacon, we were given another chance to try out some IGIGI fashions. We had a little fashion show and there was much squealing and delight… and that was just in my living room when Suzanna and I were unwrapping all the dresses before the weekend. Seriously, though, the IGIGI fashion event is always well-received by the Weetacon audience, many of whom run home and tell their bffs about the amazing quality plus-size fashion they saw strut down the improvised runway of the Waterford room. Of course, having the designs modeled by our lovely ladies of Weetacon doesn't hurt IGIGI either. They are certainly savvy, those IGIGI ladies.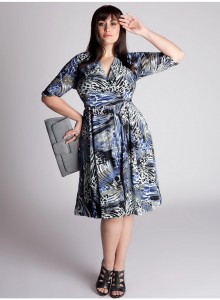 I was given the opportunity to try out the Tatiana dress. It's one of those stretchy, flowy designs that I LOVE from Yuliya Raquel. You know, the kind with amazing prints and a lining that allows the fabric to kind of drape over everything in the whole Grecian goddess way. These dresses are kind of Barbara Walters fuzzy lighting for your least favorite body bits. And it's got my favorite thing in the world going for it: it's impossible to wrinkle. You see,  I travel. I travel a LOT, and with tight business trips, I almost never check a bag, which means that all of my stuff must fit into a miniscule bag that fits snuggly in an overhead bin. I suspect I could shove this dress into the bottom of my laptop bag, shake it out and it would still look perfect for dinner, drinks and dancing into the wee hours of the night. Plus, the neckline is low enough to keep things intriguing but not so low that you're going to be called down to HR, you know?
Also, brace yourselves for what I'm about to say: the Tatiana dress has pockets. OH YES. POCKETS. Pockets that somehow lay on either side but add zero volume to your hips. How does IGIGI accomplish this? I don't know, it's a mystery. A mystery that I adore. And there's a long sash! Super long, that you could either wrap around yourself twice and have a nice bow, or go for the long low drama with dangling tails. Or not wear it at all, like our friend the model did on the left. Isn't she pretty? I wish my bangs looked that good.
I do know that I'm extremely fortunate that I got hooked on IGIGI a million years ago, so my closet is seriously stuffed with Yuliya's designs, but it's an addiction that feeds my joie de vivre. I could literally go on a series of twelve job interviews and never repeat a design. I know that many plus size sisters break into a sweat when they have a wedding coming up, or a formal dinner or a cruise, but once you go IGIGI you'll never worry again. It won't be that sick feeling of dread where you're thinking  "What can I wear?" but instead a feeling of delight, thinking "Oh my gosh, how will I pick?" And that right there is worth it.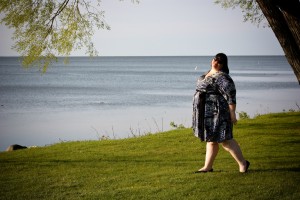 We're giving away more than $1000 in IGIGI fashion!
I want you to experience some of that joy for yourself. If you're a plus size lady and you haven't tried IGIGI, if you have a few key pieces or if you are an IGIGI hoarder like I am, IGIGI and Weetacon wants to give you the gift of fashion. Here's the deal: Go shopping on the IGIGI website right now and pick out a garment that you'd like to have. Then come back here and leave a comment and tell me what you want and where you see yourself wearing said garment. IGIGI is going to give one commenter a $50 gift certificate to spend on anything on the IGIGI site (yes, including sales and clearance!). It's just that easy.
But wait! There's more! You have more than a dozen opportunities to win $50 IGIGI gift certificates!  Just go check out the other participants in the Weetacon 2012  fashion show and leave comments on their reviews too. It's just that easy. No catch. Just fun and fashion.
The fine print: Participants must fulfill all requirements of the contest to win. Only the first comment from any one commenter will be counted. Individuals may win multiple $50 gift certificates in the Weetacon IGIGI giveway. Comments must be received by May 15 at midnight. Reviewers received products in exchange for honest reviews but IGIGI has no input on what goes into our descriptions nor do they have any ability to edit or alter our views. All opinions are that of the author(s) of the reviews. Did you really read this far? If so, I love you more than every other reader out there. However, that love will not influence your ability to win the gift certificates, however I will definitely tell you that you are very very pretty. And you are.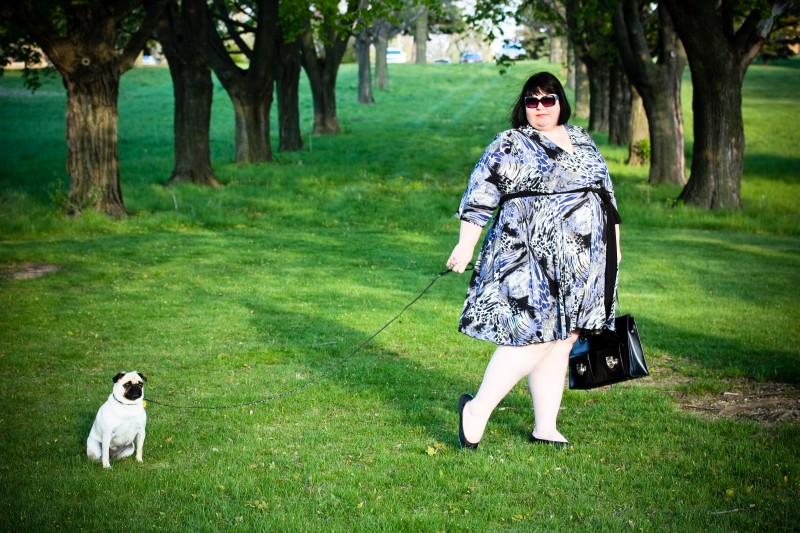 No, I'm not wearing white tights. Those are my actual legs. Yeah, I really am that pale. Do not be concerned. Go look at the other photos where the sun was setting on my Victorian pallor and we can all pretend I have some melanin. Now leave some comments or the pug will be very very sad.