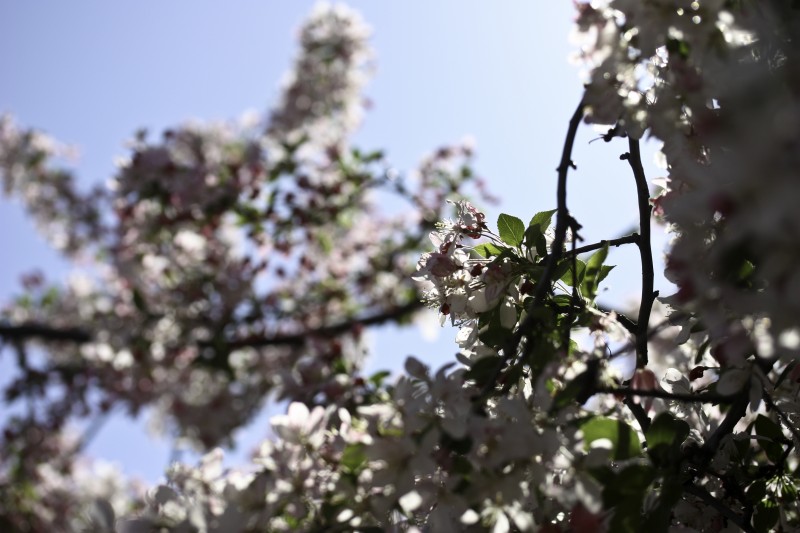 We're still in the hospital. We've been here for 30 days.
Please consider that for a moment. 30 days.
If Esteban were a heroin addict, he'd be out by now. If a zombie plague had broken out, civilization would have collapsed by now.
The parking attendants now don't believe me when I tell them I'm a visitor. They think I work here. I do, actually, just not the way they think.
I have a routine (skip this paragraph because it's very boring): Wake up at Kathy's House, take a shower, get dressed (no make up, yoga pants, the same pair of Brooks running shoes that I've been wearing every day for a month because they're the only shoes I brought with me, hoodie sweatshirt, wet hair), hit the communal kitchen to stock up my backpack (purses are worthless) with supplies for the day (Uncrustable, a few sticks of pre-wrapped string cheese, a few Sobe 0 calorie Lifewater things, sometimes filling my Nalgene with iced coffee), sign out of the facility (a requirement) and then drive the half mile to the hospital, pull into the parking ramp up to the fourth floor, grimace at the flute "From a Distance", walk a very long hallway past a bunch of CT scans of past procedures and medical studies, cut through Cardiology (or as Melinda called it, "Cardio") then settle into the spare recliner on the far side of the hospital bed and log into the shitty network to start my day job. Sometime around lunch, I'll meander down to the cafeteria, where I know the staff by name (Alvina is my favorite, by far, but I also like Me because she has the perfect Grumpy Cat expression all the time. I too am a human Grumpy Cat and I understand that it's not your fault, it's just your face) and know to avoid the steam tables most of the time and most of the soups are delicious but also will give you the worst unhappy tummy, but not nearly as bad as the curry, which is SO VERY delicious but will give you distress that makes you wonder if they're drumming up more business for the Gastro wing, because holy crap. Esteban now watches the clock for me and reminds me when I'm about to be SOL because the cafeteria is about to stop serving dinner at 6:30. Sometime after 9 pm, I pack up my stuff, bid Esteban a good night, tell him I love him, then walk back down the long hallway, past the pictures of the insides of strangers, out the door into the parking ramp, and back to the family housing, park and sign back in. I usually grab some more Sobe Lifewaters out of my car into my little shelf inside the middle refrigerator.  Then I go up to my room, try to either open the windows and turn on the fan I bought to air it out, or crank up the AC to blow away the mustiness. Then I send Esteban a text message, telling him that I love him, which he won't notice until he turns on his phone around 2 am to listen to a podcast when he can't sleep.
Then I try to stream video on the wifi to watch while I try to fall asleep but usually give up after the fourth buffer/loading incident and instead watch the same episode of Downton Abbey  that resides on my iPad. I've been watching it pretty much every night of the last month. It has become comfort viewing.
Thomas really never had a chance, man. He was an asshole from the get go.
Then I wake up and the cycle begins again. The only difference is how big my laundry pile is and the occasional run to Walgreens between the hospital and the family care facility —
— which I've caught myself calling "home" more than once.
So, yeah, that happened.
*
Our 14th wedding anniversary was this week. I almost didn't want to mention it to him, because it would be just another reminder that time is passing us by as we sit here, waiting for something invisible to happen inside his body, something that is hard to understand and difficult to measure, and involves a lot of hand-waving and long Latin words and $5K radiological tests. But in the end I did wish him a happy anniversary and then he made a sad face that sitting in the hospital, watching reruns of The Mentalist and NCIS isn't our ideal or even remotely awesome way to spend our anniversary.
What I don't say is that four weeks ago, I was wondering if we wouldn't make it a whole 14 years, that our tongue-in-cheek motto of "Lucky 13" would be foreshadowing the marital vow that ends in "do us part." What I don't say is that when I say "I'm just happy to be spending it with you" it's not just a Hallmark platitude but rather because I was horror-thinking a future without him, and what's more, I couldn't remember how we had spent our 13th wedding anniversary and it was making me sad that I had forgotten already the anniversary that might have been the last.
Esteban is getting better. There's at least another week more to go in the hospital, probably more, but we are in the end game now. He's off the IV antibiotics. He's off the IV painkillers. He's off supplemental oxygen. He's off many of the things that made you think "That there is a very sick person" when you looked at him. He still has an IV hookup overnight for his nutritional intake, but even that is in transition. Things are going well.
Except inside my head.
I'm getting there. I haven't cried or lost control for at least two weeks (which is amazing considering how bad the week prior was) but then someone commended me for my grace under these circumstances and then I walked away and lost my shit for exactly 40 seconds.  Then I got it back, pulled it all back continued on as planned. One more day. One more day. Just get through today.
It is so much better than the alternate universes that have transpired in my head over the course of the last month. I just keep reminding myself that.
*
I wish you guys could see how much better he's doing. I wish you could see how slowly he's come back to life, how he is now more present in conversations, how he can now walk quickly down the hallway without bracing himself along the railings.  More importantly, I wish he could see it when he gets discouraged and talks about how much time has passed, about how he doesn't want to go outside because he's worried he'll be filled with dispair.
It's getting better. It really is. I just have to remember how far we've come.
Esteban is getting better. This is doable.
It has to be.