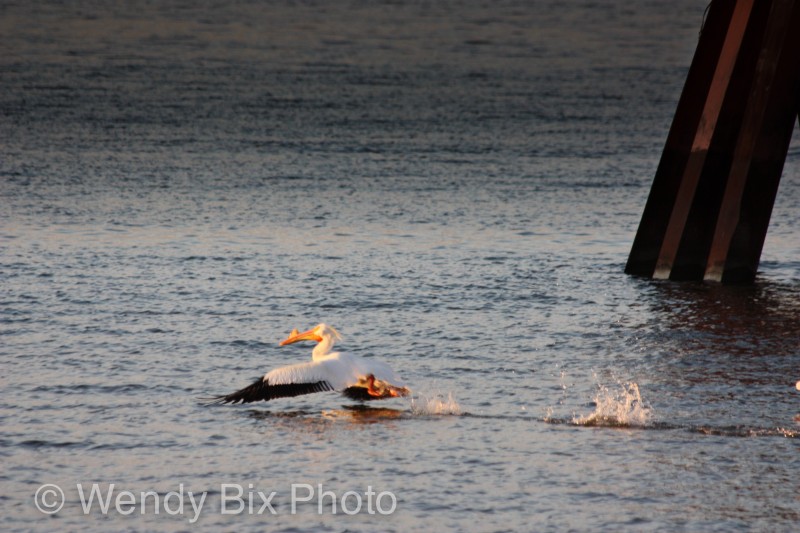 (Sorry about that big copyright on the image above. I had to put it on there to post it somewhere else where there was a high liklihood that someone would steal the image, and I'm too lazy to find the original image to post here. So it's copyright, bitches! Every single photo on this blog is copyright Wendy Bix photos, actually. I just don't like to rub it in, but apparently sometimes people need to be reminded.)
For almost a year, I've been my own boss.
So that's weird.
In case you've ever dreamed of being your own boss, I can tell you that they only way you'll be successful at it is if your boss is kind of boss that you never want to work for. Like, your boss has to be unwilling to hear excuses for why you can't make a deadline, and your boss makes you work late and on weekends (even holiday weekends) when you had other much more fun plans. Yup, my boss is the biggest asshole.
When you're your own boss, it's weird to take a vacation day, because if you're not working, you're not getting paid. As such, I went from having four weeks of vacation a year to maybe taking a week of vacation. I also have to remind myself that no one is going to yell at me if I'm not at my desk at precisely 8 am. A year later, and I'm still afraid of looking like a slacker to my coworkers (Joke's on me, my coworkers are a pug and a French bulldog).
Bad boss aside, I'm pretty happy as things have turned out. I always suspected that I'd be okay at being a freelancer and if my In Box is any indication, no one has caught onto the fact that I'm a big faking faker. (Yes, I super suffer from imposter syndrome).
As such, when people ask me if I'm available in the middle of the week, I always have to remind myself that I don't have to request off or ask permission. I can just DO whatever it is, as long as I don't have a conflict. It's all good.
A few months ago, Poppy asked me if I wanted to go see Vampire Weekend with her, only it wasn't on a Weekend, but in fact, in the middle of a Week.
After getting over my working class guilt, I agreed. Then I had angst over it. It felt irresponsible! It felt weird! Also, how pissed would my asshole boss be if I missed a deadline because I was at a Vampire Weekend concert?! Super mad!
I sucked it all up and totally went to Milwaukee in the middle of the week ON A SCHOOL NIGHT to see a hipster band with my friends.
And it was freaking awesome.
And it wasn't even a big deal either! I don't know what I was freaking out about. I finished up my work for the day, made a hotel reservation (because I really didn't want to deal with driving back from the hours of midnight to 2 am) at a cheapish business hotel with free parking, enjoyed the hell out of concert, slept an extra hour (thanks to no 6 am dog wake up call) and still made it back to Coldington in plenty of time before my first meeting of the day. And I even had time to hit Whole Foods to stock up on some N.O. Brew Storyville Mocha coffee concentrate for my summer iced coffee habit.
I still feel like I'm getting away with the biggest heist ever.