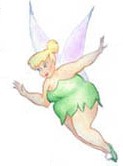 Many of you started reading my Diaryland blog back in the day. I have actually owned Thatsmybix.com for years (YEARS) while still updating at Diaryland because A)I had no idea how to physically maneuver 8 years of blog entries over onto WordPress B) I didn't want to deal with the extra work… let's face it, Diaryland is limited but it's EASY and it never changes and C) Mimi Smartypants once told me that she was proud that she and I were still rocking the old school Diaryland blog updating and not caring about having a Diaryland URL for our blogs even after the giant exodus in the early 2000s. Then my Conde Nast work dried up with the economy and I decided that it was a good time to go legit and stop paying for two different websites.
One of the things that happened when I flipped the switch is that I had to set up a redirect on Weetabix.diaryland.com, which essentially, hid all of my archives from view. Sure, I could get at them, but I couldn't link back to something and also, I felt a little bit like a poser saying that I've been blogging since before they were called blawwwgs, but my archives at That's My Bix Dot Com only went back to 2008. I started copy/pasting my archives and had gotten about three years done when… blammo, the stupid Russian hackers hit in 2009. I really didn't want to do all of that copy/pasting a second time. I knew there had to be a way to get everything back automatically, but I just didn't know how. There was an old script at one time, but the download was invalid now and everyone who might have cared about importing Diaryland to Word Press did it so long ago that their method didn't really work well with later versions of WP. So instead, sometimes when I was bored, I'd sit there and copy/paste my entries, fixing links and adding categories and tags, cursing my fate with every entry. It was unbelievably tedious and even after a year of concentrated copy/pasting, I had only done maybe 100 entries. At that rate, I'd be finished in 10 years. UGH!
I mentioned my conundrum to Jennette, one of my very smart friends who happens to have her own business fixing people's websites. And wouldn't you know it, Jennette figured out a way to upload all of my Diaryland entries into my Word Press website without affecting the existing (new) entries and comments! Easy peasy!
There you go, long time Weetabix readers who missed your Dumber Than A Box archives. They're back. Every last loving one of them.
Now, if you too are a former Diaryland user who has a bunch of entries sitting in Andrew's lazy little hands, you can also have Jennette rescue your archives and import them into your existing Word Press website at the low low rate of 10 cents a diary entry (seriously, that is so crazy cheap).
Here's what you have to do:
Log into the Diaryland account that you want archived.
Look at your Profile. That will tell you exactly how many entries that account has posted.
If you're no longer a Gold member, then pay for a 3 month Gold membership (it's $12) which is the cheapest tier, and then wait an eternity for Andrew to flip the switch on your account and send you the email that you're Gold again.
Go to the Gold Member resources.
Select Download Diaryland Backup or something like that. That will trigger a giant file that may take a very long time to build. When it finishes, save that file as an .html on your harddrive. It might be helpful to rename it (YOUR NAME) Diaryland Backup.html.
Send it to Jennette along with your Word Press admin address and log in information. She'll send you an invoice for half of what she expects the work to cost and she'll also let you know when she'll have it done by.
It's just that easy but if you don't believe me, check out her details. And if you have a Diaryland account, chances are that you remember the general HORROR around the blogosphere when Stephen Dekken killed Diary-X back in the mid-2000's and lost every Diary-X user's archives with zero warning. Do you really want to wake up one day and realize that Diaryland is gone and with it, a huge chunk of your online writing history? I sure didn't.
As far as I know, Jennette is the only person offering this service (believe me, I've been figuring out a way to port my archives since 2008 and I've never seen it) and honestly, her rate is so reasonable that you really can't afford NOT to do this.
And of course, if you want your Diaryland archives off of Diaryland but don't have a Word Press blog, Jennette can help you with that too.
To celebrate the return of my archives, I'm giving away a free 16×20 Wendy Bix print to one random lucky commenter on this entry. That includes any photo that may have appeared on the blog in any of its incarnations too, even if it's not in the Etsy shop, just let me know. All you have to do is tell me your favorite Weetabix/That's My Bix entry of all time. (Offer good to US and Canada only, sorry out-of-towners!)
The comments do not need a prop!